Support for International Students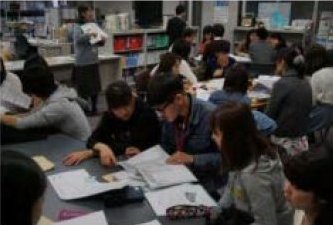 Support for International Students
Gakushuin University boasts International Centre, an institution that provides support to international students at the university in every aspect of their student lives.
International Centre is a welcoming place where anyone can drop by. It offers a cosy student lounge and shared computers, provides useful information to international students, along with much more. The Centre also attracts Japanese students who are interested in international exchange, and regularly organizes exchange events.
School Support
Academic Advisor [only for Exchange students]
Academic advisors assist in creating study plans according to the interview held at GakushuinUniversity and consultation for study and student life.
Buddy System [only for Exchange students]
You can have a few Japanese students assigned as your buddy. The main task of the buddy is to provide exchange students with practical information about GakushuinUniversity and daily life in Japan.
Japanese SA Lesson
Lessons taught by a Student Assistant, called SA Lesson, are assigned to each student to help and support them in their Japanese learning experience in conjunction with Japanese Language Classes. SA Lessons are 60 minutes long. Each international student is eligible for two lessons a week (up to 26 lessons per semester) for free.
Japanese Language Classes
There are Japanese language classes provided for international students at the introductory, intermediate and advanced levels.
Introductory classes concentraton basic vocabulary, grammar and kanji, this class will equip beginner students with the minimum language skills needed for daily life in Japan.
Intermediate classes will focus on acquiring and developing appropriate language skills for daily life, and will equip students with the ability to conduct ordinary conversations, and to read simple texts.
In Advanced classes, students will learn how to use Japanese in a variety of complex situations. Students will also learn how to use Japanese in academic contexts, such as seminar presentations and report writing.
Most lectures are conducted in Japanese at GakushuinUniversity. There fore, anyone who wishes to obtain credits from lectures other than Japanese language classes is strongly advised to have sufficient Japanese language ability to understand academic Japanese.
Financial Support
Gakushuin University also offers a variety of scholarship opportunities to international students, such as reduced tuition fees, and provides support to students during their applications for external scholarships.
Events for International Students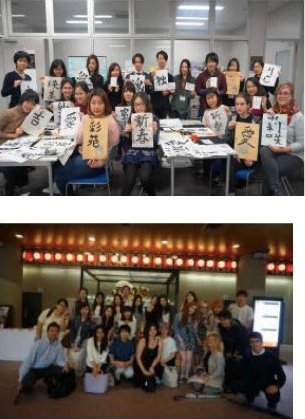 Social Gathering
International Centre holds gathering at the beginning at the end of each semester to welcome and farewell international students. Not only international students but also Japanese students and faculty staff are invited.
Traditional Japanese Arts Study Trip
International Centre provides International students with the study trip of kabuki, bunraku, and others. Students also experience traditional Japanese culture, example for calligraphy.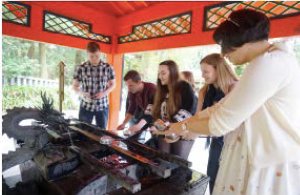 One-day Coach Tour
To help international students deepen their understanding of Japanese history, culture and society, International Centre holds one- day coach tour to historical places in and around Tokyo. In the past, participants have visited Mt Fuji, Nikko, Hakone, Kamakura, etc.
Short-term Homestay
International Centre provides a short homestay program to help international students and the families of Japanese students get to know each other better. Homestay will be up to a week long.