Message from the Program Chair
Graduate Program Chair
Yuko ASAMI
Professor of Financial Accounting
Research interests:

Financial Accounting
Conceptual Framework
Accounting Income Concept
Changes in Post-Graduate Business Degrees
Graduate courses for social sciences have undergone major changes since the start of the 21st century. For the past 15 years, the number of students enrolling in master's programs for business administration and economic sciences in national, public and private universities has remained between 4-5 thousand per year. But since the emergence of specialist graduate programs, enrollment numbers in the commercial and economic specialist programs alone now rival those of students in traditional master's programs. One major change in the market for business-focused post-graduate study is that the supply has doubled in a relatively short period. The result is that students aiming for advanced proficiency in economics now have a far wider range of study options.
Our Post-Graduate Business Program Philosophy
The Graduate School of Business Administration has successfully produced several generations of high-caliber researchers and professionals with advanced expertise. We have maintained an environment where close supervision and collaboration between professors and students is encouraged through small class sizes. Our institution cultivates researchers with high levels of analytical and theoretical proficiency by allowing students to engage in advanced academic activity and research.
Gakushuin University--a Distinctive Institution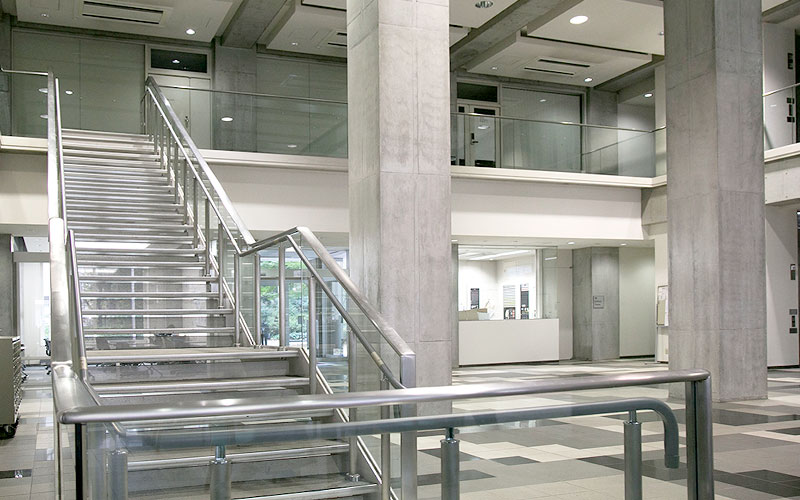 Gakushuin University has a proven track record as a post-graduate research institution in social sciences, the liberal arts and natural sciences, and its graduate students are recognized as first-rate researchers. However, in response to today's demands, training high-caliber professionals with advanced expertise has also become required of graduate universities.
Our university does not compromise academic research skills to fulfill business-related educational demands. Business management has generally focused on the improvement of business relationships through means such as collaboration between people, corporate and brand recognition, accounting standards and financing policy. The goal of our business management program is for students to master such areas with composure, carry out analyses with persuasive argument and cultivate logically sound methods of analysis.
A World of Intellectual Stimulation
The essence of academia is learning to enjoy the act of thinking independently, and engaging with the creative domain. Regardless of whether your goal is to become a researcher or a high-level specialist, we will inspire your excitement to learn through academic commitment. Such is the daily experience that our program provides for its students.
Our institution provides an excellent research environment, providing individually assigned research spaces and financial support for the purchase of publications. Furthermore, we even promote learning outside the campus - one such example being the subsidies provided for students making presentations at academic conferences overseas.
Inter-University Exchange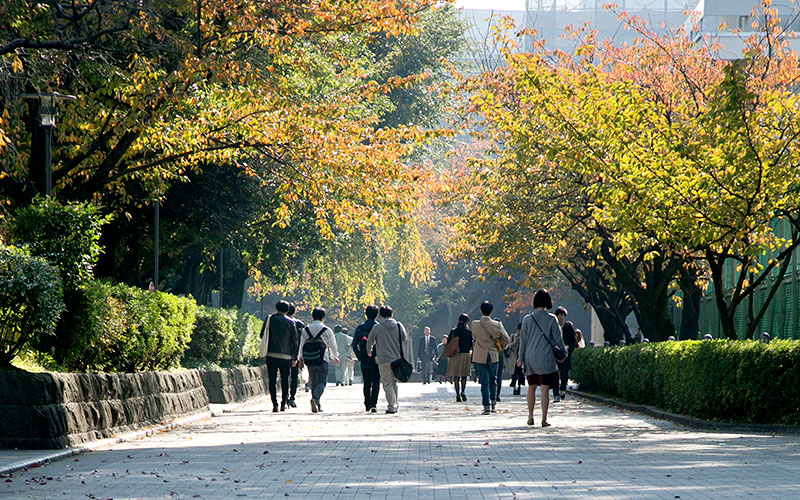 Our Inter-University Exchange program provides an opportunity to explore new learning environments. We partner with other graduate economic research and management research institutions including Sophia University, Musashi University, Seijo University and Seikei University, implementing a system that allows credits obtained at other universities to count toward Gakushuin University graduate credits. Inter-University exchange gives our students the chance to deepen their expertise and forge valuable networks with fellow researchers.