Message from the President
About Us

Welcome to Gakushuin University
Thank you for visiting the website of Gakushuin University.
We have assembled a vast and varied catalogue of information comprising everything from detailed descriptions of research conducted by the teaching staff to students' extracurricular activities. As you browse through our website, I hope you will be able to get a good sense of what sort of place Gakushuin University is.
Gakushuin University comprises the five faculties of Law, Economics, Letters, Science and International Social Sciences, and their graduate and professional schools. The excellence of Gakushuin University lies in the community of 10,000 students and staff all assembled on the one campus. Most of our sporting facilities are also located on our Mejiro campus. This does not simply mean convenience for our students. Within this single campus, with its diverse blend of social sciences, humanities and natural sciences sharing the same space, you will find a rich environment in which students studying a variety of disciplines and teaching staff conducting research in many different fields spend their days together. Our teaching staff offer lecture courses that transcend the boundaries of their faculties. They also design and offer lecture courses that are a fusion of disparate academic disciplines. Students are welcome to attend courses offered in departments and faculties other than their own. There is surely benefit in discussing unsettling social problems with students and lecturers who are working in academic fields different from one's own.
We look forward to the production of great results from this diversity of academic fields and the diversity of teaching staff and students within a single campus. Professors and students initially come face-to-face with one another as the teacher and the taught. However, as the focus moves from study to research, this relationship goes through a transformation, so that both the teacher and the student stand side by side as they advance in the same direction. The collision of different perspectives, different ideas and different opinions leads to the production of new outcomes. Such experiences further hone the unique identity of each student.
I hope that our website will help you understand the richly diverse environment that is Gakushuin University.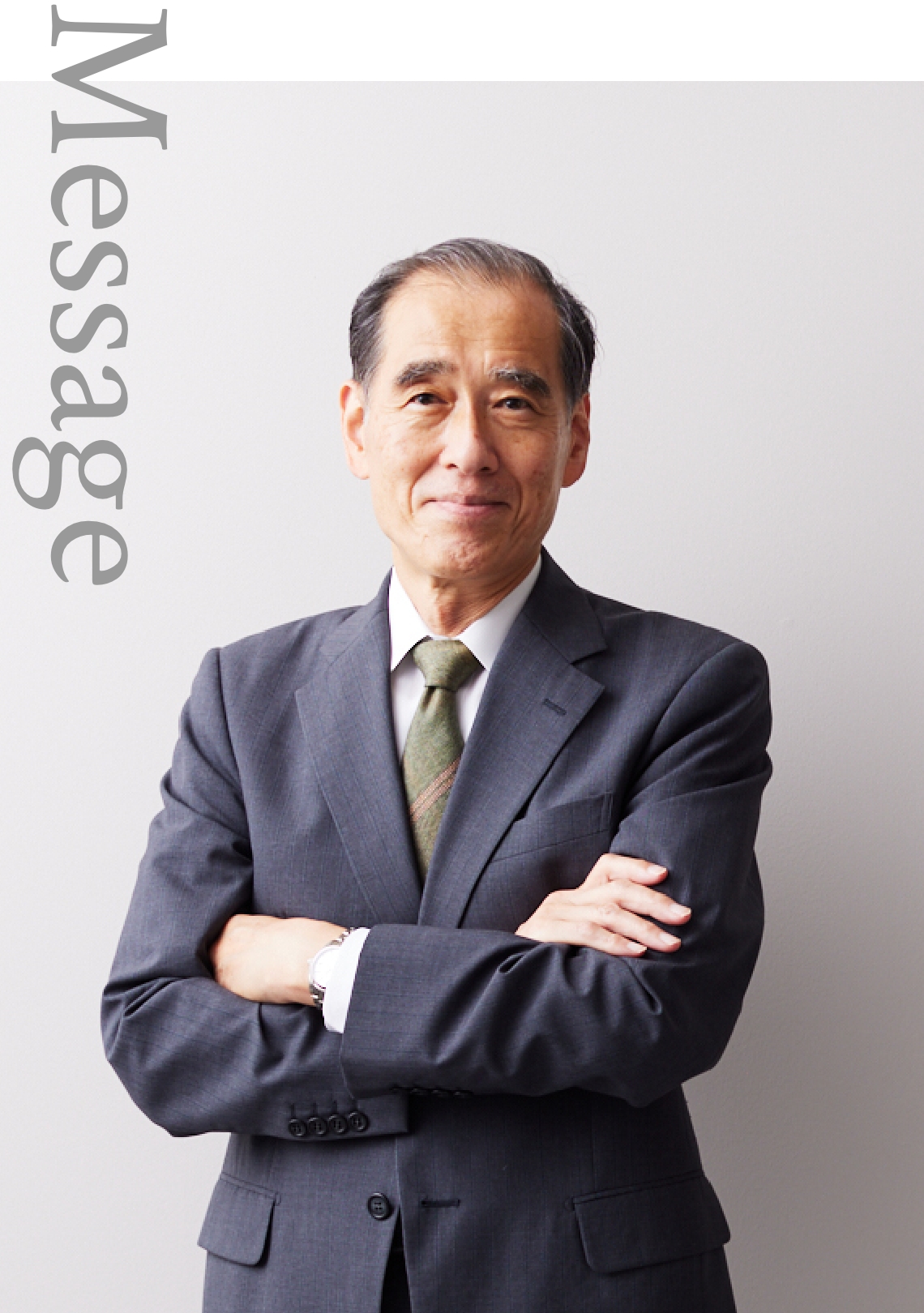 President, Gakushuin University
Arakawa Ichiro