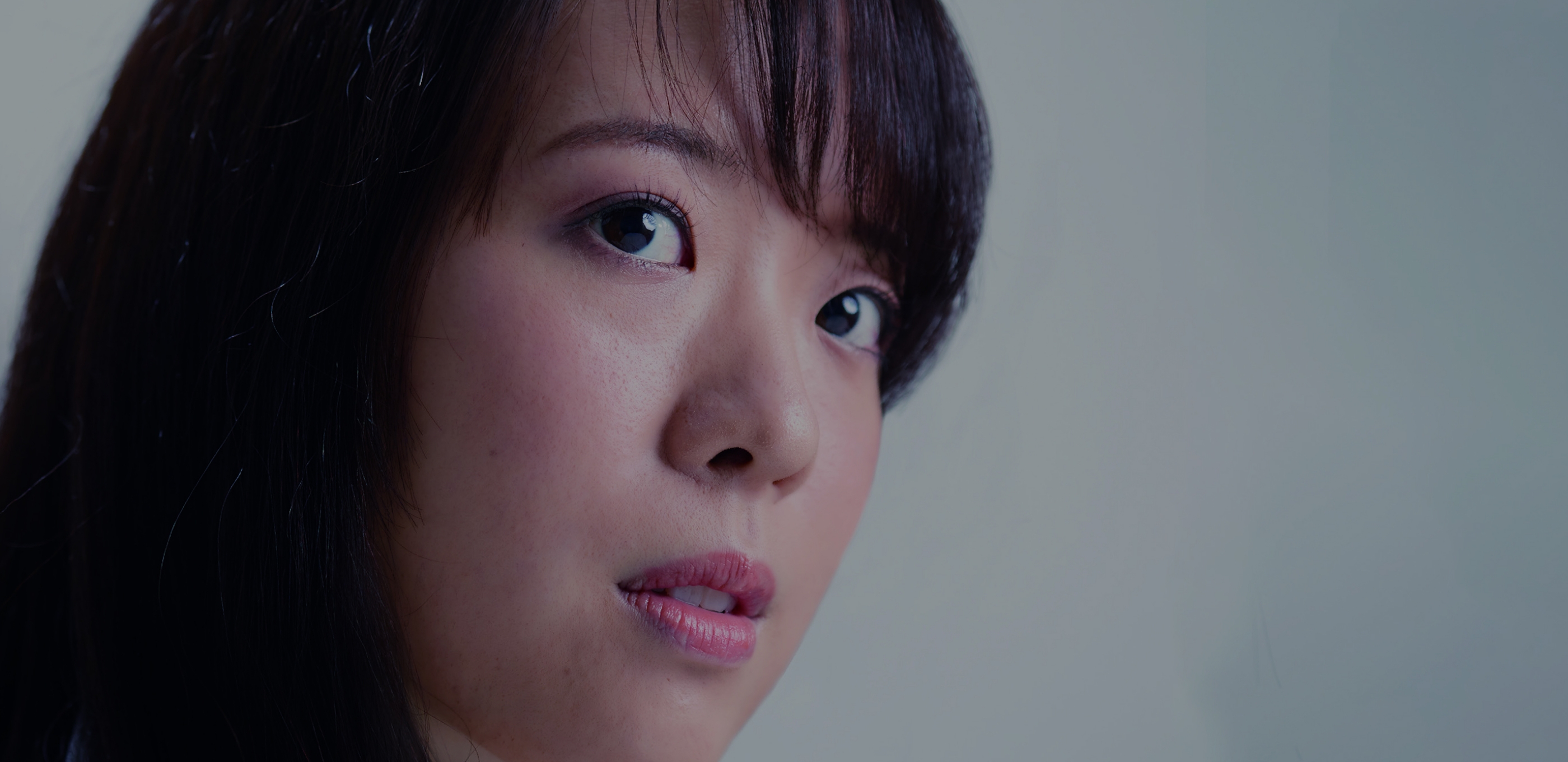 Innovation with a Heart
The heart of Gakushuin University cultivated through a unique history and tradition of:
…being honest with yourself.
…being noble enough to care for others.
…being strong enough not to be swept away by the latest trends.
When the spirit inherited from Mejiro no Mori resonates with the innovation brought forth by the dynamism of society, a path opens to a new future.
"Research Knowledge" and "Integrated Knowledge" that Bring About Innovation at Gakushuin University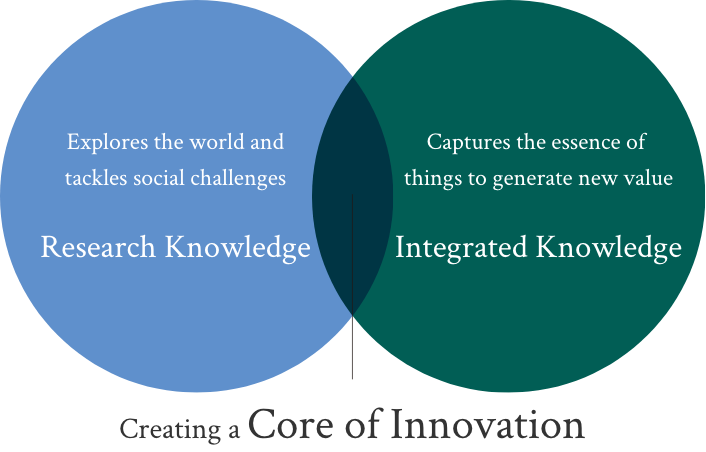 At Gakushuin University, we create a core of innovation by combining research knowledge, knowledge that explores the world and tackles social challenges, with integrated knowledge, knowledge that captures the essence of things to generate new value. It is precisely because Gakushuin University is an all-in-one campus, learning that combines both types of knowledge increases the level of knowledge of each of our students.
Explores the world and tackles social challenges
Research Knowledge
The buds of new research dwell in insatiable intellectual curiosity. Continuing to follow pioneers, setting foot in areas that have never been seen before. Then, begin to explore your next level of knowledge. When you encounter the fascination, and depth of learning while doing so, "research knowledge" will appear and help you open up your unknown possibilities.

Pick up
Introducing a diverse and leading-edge research and unique researchers at Gakushuin University.
Captures the essence of things to generate new value
Integrated Knowledge
"Knowledge" takes shape by pursuing specialized fields in which you have an interest. However, knowledge and technology alone cannot change society. Exchange opinions across fields of study and positions, and come into contact with many different values. Look at learning from a completely new angle. Make attempts from a place of practice. "Integrated knowledge" is cultivated repeatedly and takes a leap toward creating new value.

― T-type Human Resource Training ― Implementing an Approach Going Beyond the Boundaries of Specialties
Gakushuin University provides a good balance of "specialized learning" across 5 faculties and 17 departments, and "cross-disciplinary learning" of scholarship, and trains "T-type human resources" who have acquired a wide range of knowledge while studying in their specific fields.
1

Small group education that increases individuality

Approximately 70% of course subjects are conducted in small groups with no more than 30 students per group. In addition to being in close proximity to your instructors, it is easy to consult with them, in an at home atmosphere. Also, the environment fosters an attitude of active participation.
2

University-wide common subjects and second major system

Gakushuin employs a system that allows students to come into contact with a wide range of specialties according to their interests, and to acquire perspectives on the fusion of humanities and science.
3

University Library and University Museum of History with a wealth of valuable, historical materials

The University Library, which was reborn in 2023, is more highly functional, and has become a "learning hub." The library also has a wealth of specialized literature and valuable historical materials in all fields. It offers materials at the Law and Economics Library, and the faculty and department library and others.
4

f-Campus - Learn beyond the barriers between universities

We have entered into agreements with Gakushuin Women's College, Japan Women's University, Rikkyo University, and Waseda University, each of which has a nearby campus, allowing students to take classes at those other universities to expand their learning to outside our university.
― AI × DX Education ― Focus on the era in which data science is flowering
With the rapid technical advancements being attained in the field of artificial intelligence (AI), there is a growing social demand for data scientists (human resources who use the analytical power of data to transform business and society). Gakushuin University utilizes original teaching materials developed based on the opinions of students to develop our AI and DX education regardless of the humanities and sciences. The University nurtures the ability to survive in the VUCA era.
1

Information literacy

Students acquire the knowledge and skills to use the information environment safely and securely with a correct understanding.
2

Modern education

Students attain knowledge and skills not only simply to use information, but also correctly to face the information society as an educated member of society by knowing the mechanisms and history.
3

Practical skills in a data society

Data science is changing society. Use hands-on teaching materials to learn the analytical power of data in an active and practical manner.
4

Understanding AI

AI will continue to penetrate throughout society. Students can learn multiple aspects, such as the history and social significance of AI, the principles of AI, and how to use AI.
― Diversity ― Accepting diversity and facing your own identity
Gakushuin University is a source of learning for approximately 190 international students (as of 2022). Students have opportunities to deepen their understanding of diversity through interactions with students from different cultures on a daily basis on our one campus without having to go overseas. Also, the University offers a variety of study abroad programs to support the desires of our students. The University also has an environment in which students who come from different cultures, have different values and have accumulated various experiences can learn together.