International students enjoy the Japanese traditional performing art
8 Jun 2023
International students enjoy the Japanese traditional performing art
With the support of Kasumi Kaikan, a general incorporated association, the International Centre provides international students with opportunities to enjoy Japan's traditional performing arts.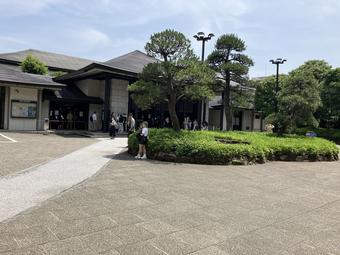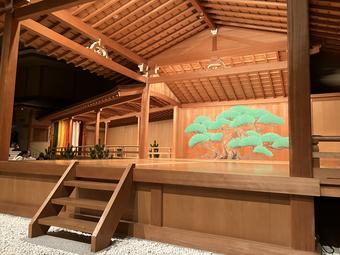 On May 27, 13 international students, including ones from Gakushuin Boys' Senior High School, attended a performance of Noh, a highly sophisticated mask play, and Kyogen, a comedic, conversational play, at the National Noh Theatre. Before the performance, a Noh performer gave a lecture in English about Noh and Kyogen with jokes, which brought laughter from the audience. As the theatre is equipped with monitors showing subtitles and explanatory booklets in six languages, it was easy to understand what the plays were about even for those who attended a Noh and Kyogen performance for the first time.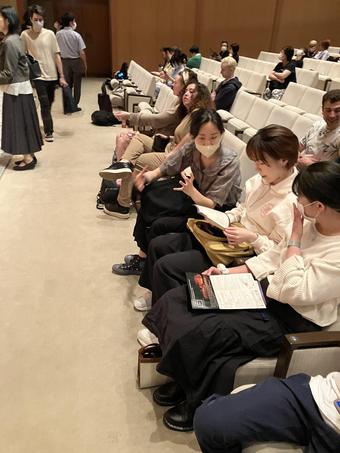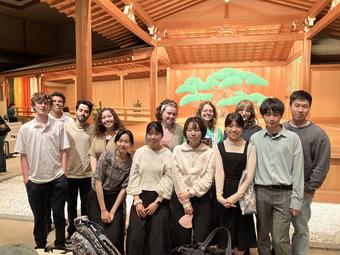 The participants could feel the delicacy of Japanese culture in the atmosphere of the Noh stage, the sounds of traditional Noh chanting and accompaniment, impressive masks, and traditional beauty. We hope that this has triggered their interest in Japanese traditional culture and they will try to enjoy a broad range of Japanese performing arts.